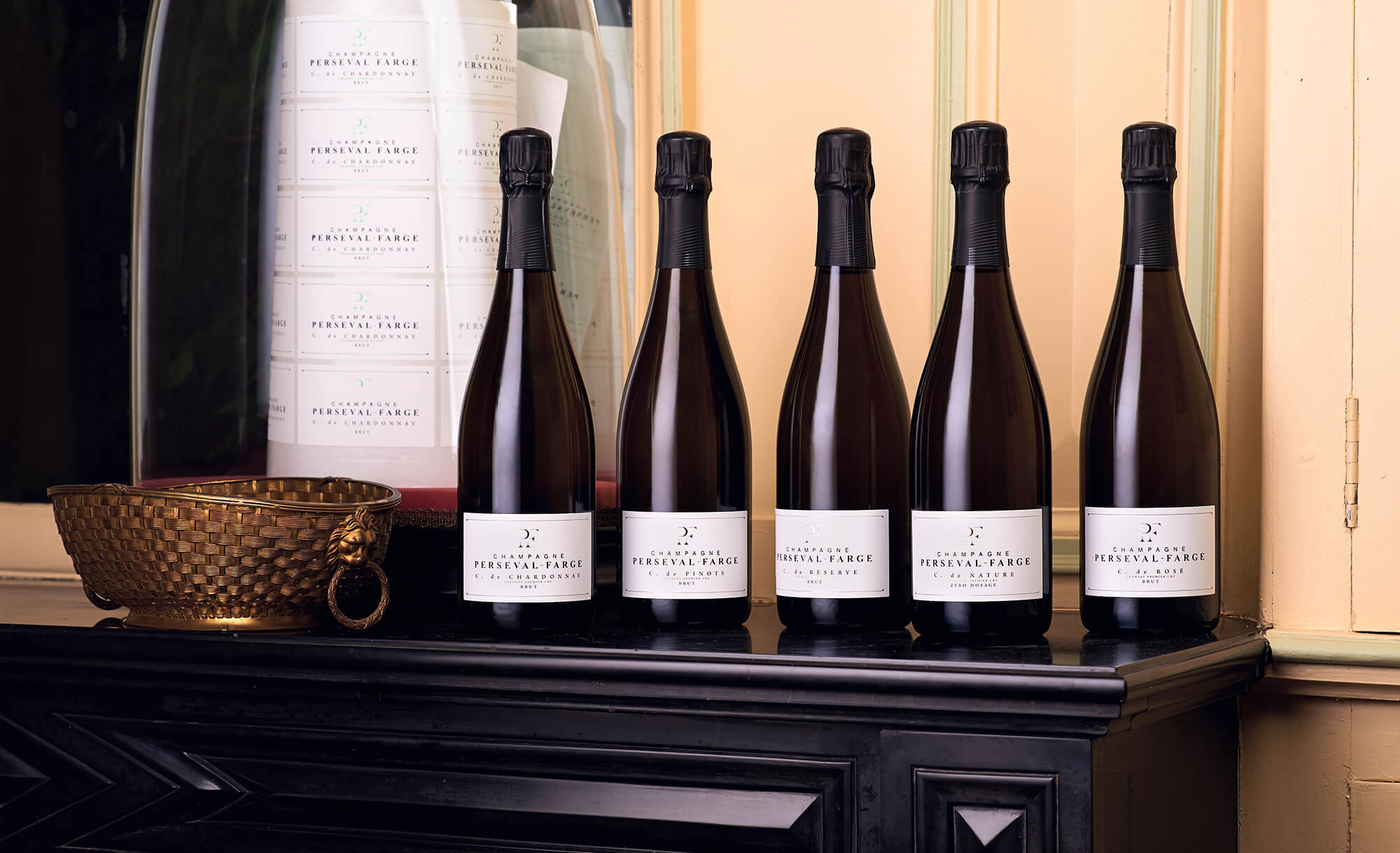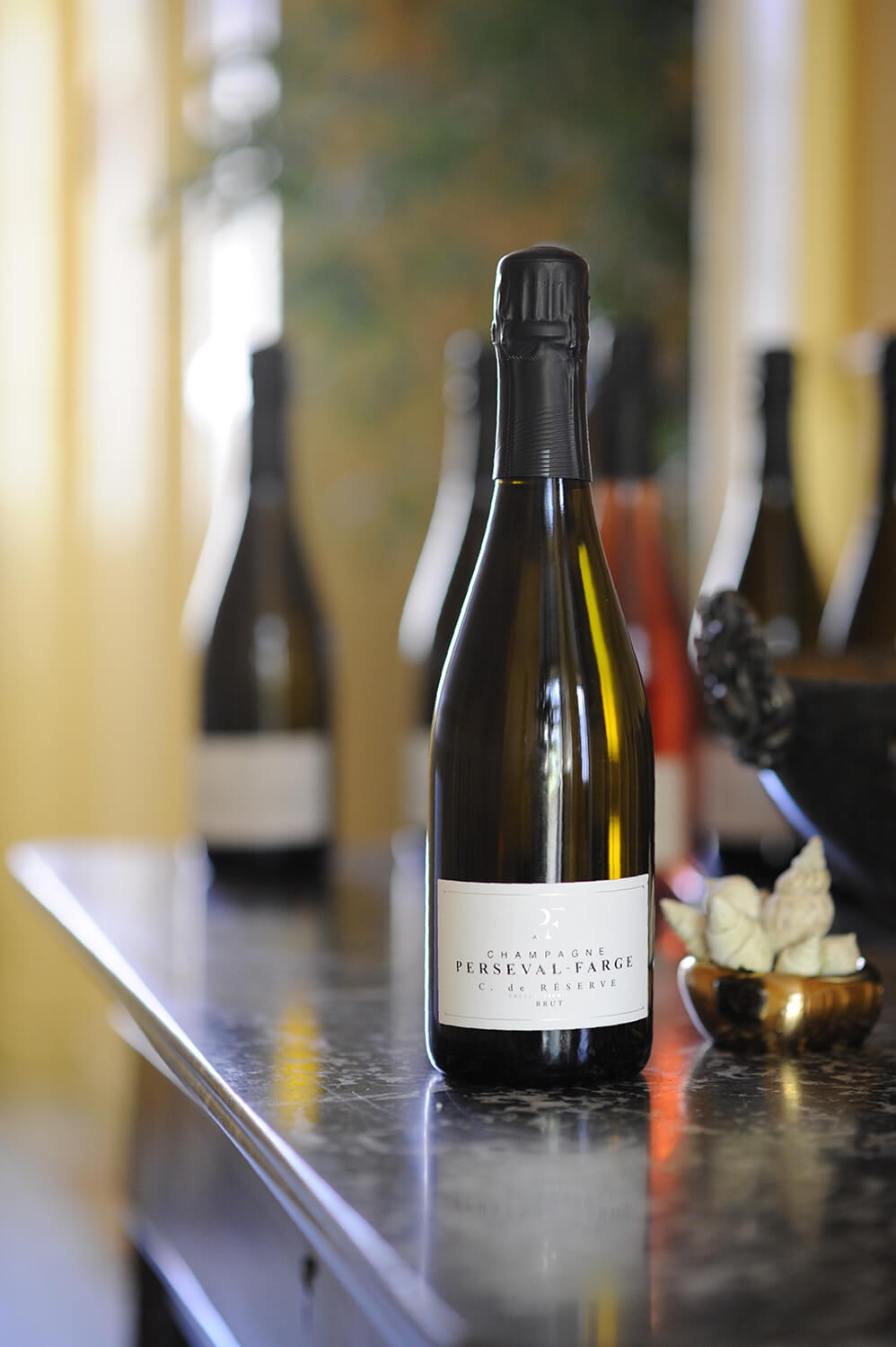 C. de Réserve
This "classic" Champagne is an assemblage of Pinot Noir, Pinot Meunier and Chardonnay. 
Its harmonious composition reflects the diversity and complementarity of the three grape varietals, making it the perfect accompaniment to a cocktail dinner.
C. de Chardonnay
The sandy-clay terroir of Chamery transpires in this cuvee 100 % Chardonnay. 
This white grape variety fully expresses itself with very fine and elegant bubbles on sound, fresh and lively notes.
C. de Pinots
A table champagne with an autumnal note.
The Pinot Noir and Meunier grapes varietals offer a complex aromatic palette and present a delicate effervescence.
Its structured body, its richness and its length in the mouth are resolutely vinous.
C. de Rosé
The concentration, the fruity and the density of the Pinots are transcended by the elegance and the freshness of the Chardonnay.
This assemblage of different years of grape harvests has aged for at least 4 years on lees to refine its shimmering color before being disgorged.
C. de Nature
This "brut nature" is the result of the exceptional body of the wine which requires no dosage, revealing a Champagne in its greatest purity.
Let yourself be surprised and enchanted by the freshness, the delicacy and the cheerfulness of this cuvee which are an invitation to celebrate !